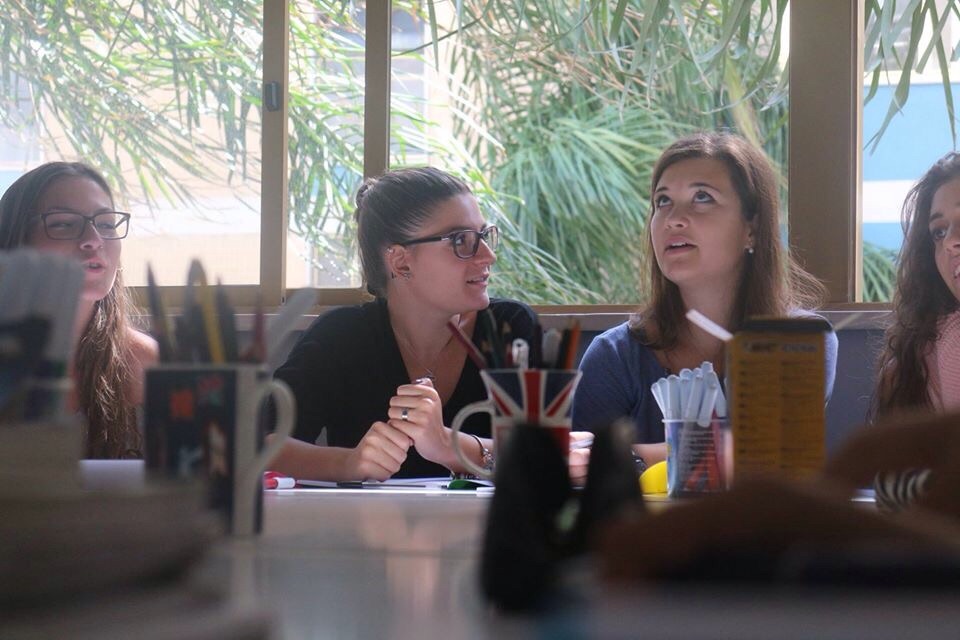 Here we are again! A new academic year ! New challenges! New faces! And a big "Welcome Back" to our old friends.
School Britannia enters its third year of activity and we're off to a flying start. Monday morning, bright and early we said hello to the girls of the Cooperativa "Ferrante Aporti", who will shortly be starting exciting new work experiences in London and Derry; 15 young adults who understand that English is the way forward.
The school is buzzing with potential and it's great to see the response to our new advertising campaign. This year I am happy to be the protagonist because I'm passionate about what we do. I can't wait to get back into the classroom! Stay tuned for more information on courses and events!